Automation in self-servicing kiosk – a new age for compact NUC computing unit
"Self-service" is no longer a foreign concept in today's modern world, this concept has gradually asserted its position when creating new values of business models and services in many areas, including the aviation sector.
Automatic check-in kiosk is a form of self-service passenger and are considered to be an outstanding solution in terms of technology, marking the turning point in the process of improving the quality of service at airports around the world.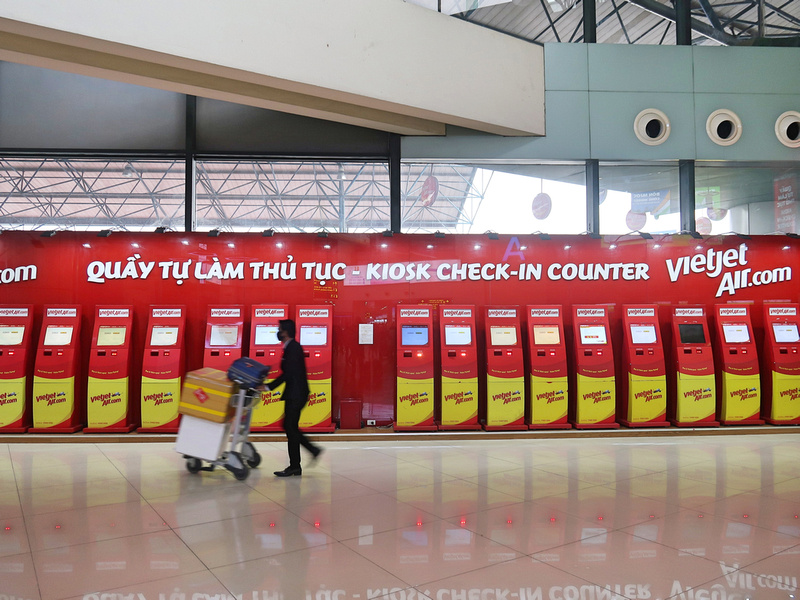 In May 2021, Alta Media Company launched a product called Kiosk Check-in automatic for Vietjet Air. This is a touch device that allows passengers to check-in automatically, with an intuitive, simple interface that can meet individual or group guest requirements; can be set up in different languages. Passengers can make procedures by themselves and pay with credit cards or debit cards.
Check-in kiosks are released to serve the reduction of the number of passengers when coming to check-in at the ticket counter, airline staff also reduce the burden of check-in and other information related to passengers traveling on other flights together.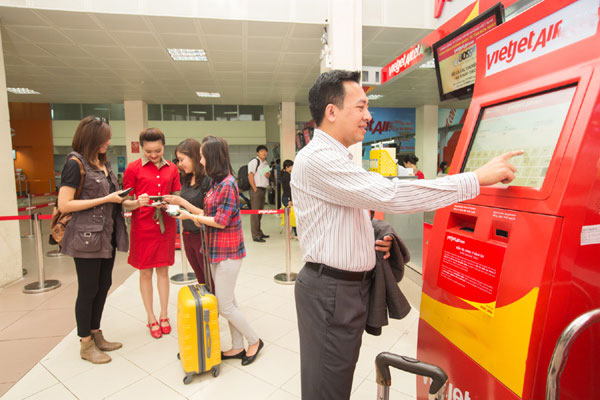 In order to improve the agility as well as more convenient procedure steps for passengers, Alta Software and its sibling company has upgraded the processor of the check-in kiosk to the next level.
Concluded from many different types of devices and accessories, the central processor of this device are Intel® NUC and other selective components that bring reliable, persistent durability.
With the support of the Intel® NUC feature the latest Intel® Core™ processors, available with integrated or discrete graphics, in either solid-state drive (SSD) or hard disk drive (HDD) configurations, are all engineered to work together in an incredibly small space.
Our check-in kiosks allow:
Check in and print your boarding pass.
Select or change seats.
Wait for a seat in the premium cabin.
Change flights to go for the day.
Find alternative flights if the original flight is delayed or canceled.
Passengers can complete check-in quickly and easily, just like online check-in.
Airport Kiosk assists passenger check-in access:
Passengers enter booking numbers from e-ticket
The system filters the list of flights and when found, it will go through the check-in step
Passengers scan passports and visas (as required by the system)
Passengers choose their seats among those provided by the system
Boarding card printing system
An all-in-one solution for ticketing, ticket printing, and check-in.
Check-in kiosks are considered to make a significant contribution to enhancing the passenger experience. They can reduce the time required to process check-in by up to 80% at the airport. But more than that, check-in kiosks also benefit the airline. It frees up queues and gives employees time to provide support when it's needed most.
The installation of kiosks will help:
Segmentation of passengers with and without checked baggage.
To reduce queues at the check-in counter.
Separate the stages of check-in and baggage deposit.
To reduce passenger service costs.
The reduction of waiting time, and quick check-in will be highly appreciated by passengers, and consider using the service of that airline again.