_
WHAT IS ONLINE EVENT SOLUTION?
_
Due to concerns about the Covid-19 epidemic, many seminars and live events had to be canceled. And you are struggling not to know how to organize? An online event or virtual conference might be the answer you're looking for.
What is an online event?
Online event, calso known as an event conducted online via the internet, is simply: An event with a specific date, time, and agenda but taking place on an internet platform.
By using streaming media technology to deliver a single source of content to multiple simultaneous listeners/viewers. A virtual event can be broadcast live or on-demand as specified by the event. Virtual events also give people the opportunity to interact with other event attendees in a web-based virtual environment. Online events can also be combined with regular events to increase the user traffic.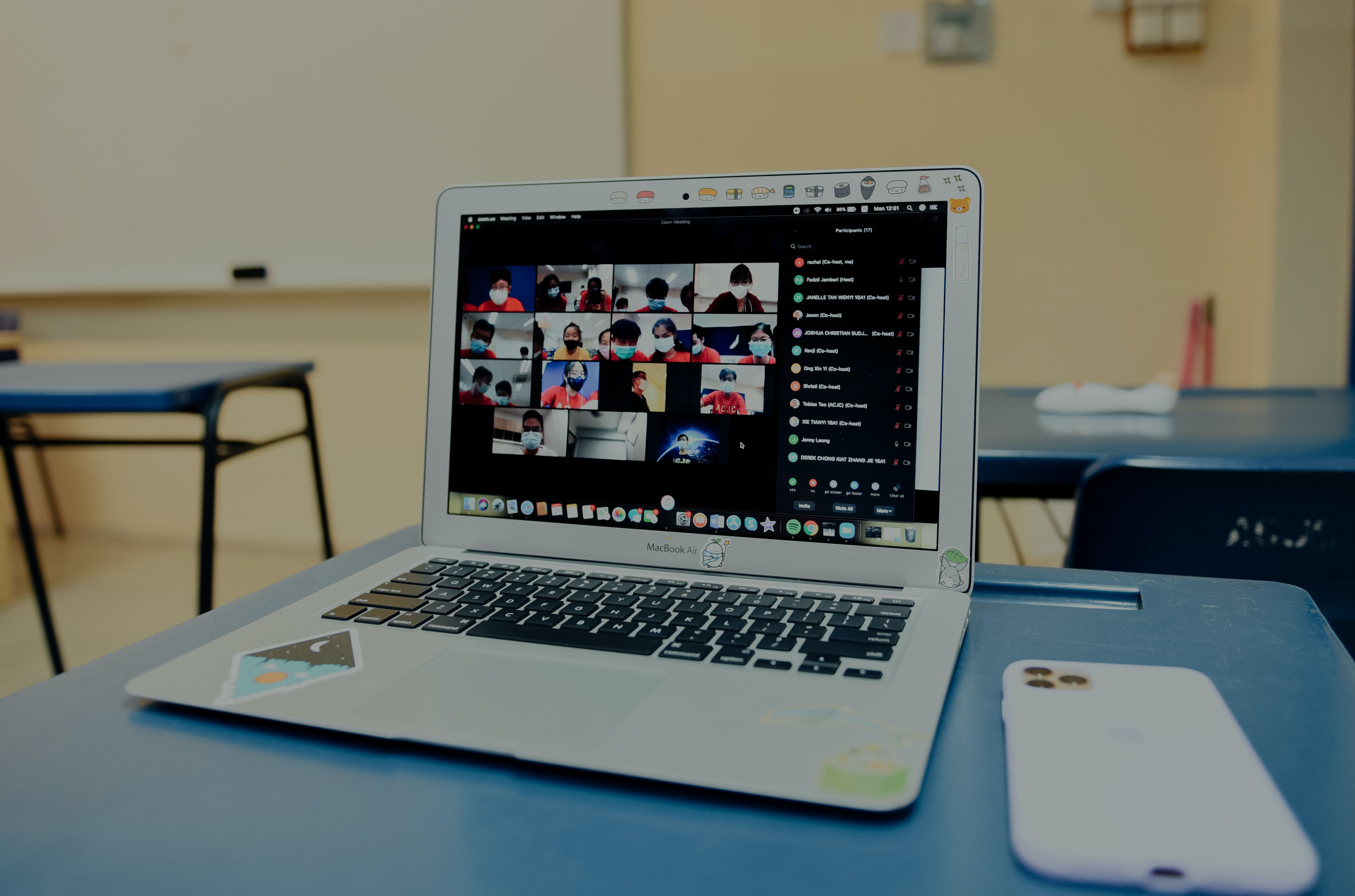 Online event solution application during the Annual General Meeting of Shareholders.
Conferences, seminar
Live stream speakers and interact with fellow network attendees during the conference.
The meeting
Bring interaction between two individuals or between a group of people online. They can communicate and share anything.
Exhibitions, Fairs, product launches
Virtual event with many of the features of a live event, including networking opportunities, virtual booths…
Benefits of online events
Cost savingsVirtual events save money for both attendees and organizers.

Save timeOrganizers save setup and planning time. Attendees save travel time and don't have to worry about scheduling.

Unlimited number of attendeesBecause online events only require a device with an internet connection, they are open to almost everyone, including international attendees who may be too far away to attend in person.
Connect to create more prestige with customersThe opportunity to create information and content to make customers feel better about the business. Content can be inspected and made available on request or reused in different ways.

Reduce the risk of disease outbreaksHealth and safety is the top concern of everyone at the moment. As many companies are restricting employee travel and even offering work-from-home options, virtual events help keep work going without worrying about spreading virus.
Alta Software's online event solution
The online event solution is a great choice for today's event trends. Alta Software offers a flexible, unlimited user solution based on AWS (Amazon Web Services) hosting technology that can create secure online events to fit your business goals. You may be worried that virtual events don't offer the opportunity to interact, but with our online event solution, attendees can still connect even though they can't meet in person direct message, or video chat system. Attendees only need to have internet, phones or laptops, iPads to be able to connect. In addition to features like a live event, the solution also offers outstanding features such as unlimited number of attendees, simplified attendee registration, request for attendee feedback, etc.
If your business is planning a complex conference or regularly hosts online events, then this solution might be right for you. Our technology platform is custom-built for each event. The solution you fully trust to deliver engaging, informative experiences for attendees and deliver practical results.